http://elibrary.ru/item.asp?id=27520029
«ОНОМАСТИКА ПОВОЛЖЬЯ» КАК НАУЧНОЕ НАПРАВЛЕНИЕ И КАК МЕРОПРИЯТИЕ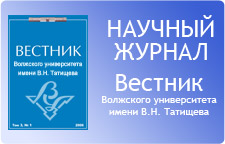 КЛЮЧЕВЫЕ СЛОВА:

ИМЯ СОБСТВЕННОЕ (ОНИМ), ОНОМАСТИКА, АНТИЧНОСТЬ, ПОВОЛЖЬЕ, ИСТОРИКО-КУЛЬТУРНАЯ ЗОНА, ОНОМАСТИКА ПОВОЛЖЬЯ, КОНФЕРЕНЦИЯ, XV МЕЖДУНАРОДНАЯ НАУЧНАЯ КОНФЕРЕНЦИЯ "ОНОМАСТИКА ПОВОЛЖЬЯ", PROPER NAME (ONYM), ONOMASTICS, ANTIQUITY, VOLGA REGION,HISTORICAL AND CULTURAL AREA, ONOMASTICS OF THE VOLGA REGION, CONFERENCE, THE XV TH INTERNATIONAL SCIENTIFIC CONFERENCE "ONOMASTICS OF THE VOLGA REGION"
АННОТАЦИЯ:

В статье актуализированы положения о значимости имен собственных в жизни человека, их количественной представленности на фоне других явлений и средств, создающих богатство и выразительность русского языка, об интересе, внимании мыслителей, исследователей к именам собственным во все времена, начиная с античности. Автор останавливается на информации об истоках ономастики в отечественном языкознании (М.В. Ломоносов, А.Х. Востоков и др.), о формировании ономастики в XX веке, об активизации собирательской деятельности и описания онимов, о выходе на ономастику Поволжья как полиэтнического региона вторичного заселения, как особой историко-культурной зоны. Одной из эффективных форм ознакомления научного сообщества с результатами ономастических исследований и подготовки высококвалифицированных ономатологов признаются конференции, в том числе конференции «Ономастика Поволжья», организация которых была инициирована В.А. Никоновым; приводится перечень состоявшихся конференций под таким названием с указанием времени и места их проведения; подробно характеризуется, описывается XV Международная научная конференция «Ономастика Поволжья».
ONOMASTICS OF THE VOLGA REGION" AS SCIENTIFIC DIRECTION AND AS ACTION

Klimkova L.A.

,

Medvedkova E.S.

The article covers statements about the significance of proper names in a person's life, their quantitative representation on the background of other phenomena which create wealth and expressiveness of the Russian language, about the interest and attention of thinkers and researchers to the proper names since antiquity. The authors write about the origins of onomastics in Russian linguistics (M. V. Lomonosov, A. H. Vostokov, etc.), about the formation of onomastics in the XXth century, about collecting onyms and describing names, about the onomastics of the Volga region as a multi-ethnic region of the secondary settlement, as a specific historical-cultural zone. Onomastic conferences are recognized as one of the most effective forms of getting acquainted with the results of the onomastic research and training of highly qualified onomatologists within the scientific community. The conference "Onomastics of the Volga region", which was initiated by V.A. Nikonov, continues a list of conferences held under this title and is described details.