https://latestnewsresource.com/en/news/breaking-news-vitse-gubernatora-peterburga-potrebovali-otpravit-v-otstavku-za-most-kadyrova
The head of the Commission for education, culture and science of legislative Assembly of St. Petersburg Maxim Reznik has introduced in city Parliament the document of no confidence against the Vice-Governor Vladimir Kirillov. The reason was the decision of the toponymic Commission of the city on assignment to one of the bridges is named after former Chechen President Akhmad Kadyrov. On Tuesday, may 31, announced
TASS
.
"Vice-Governor Vladimir Kirillov headed by toponymy Commission, responsible for the sphere of culture. He is actively "selling" the decision with all the negatives that it entails. From our point of view, this requires a political assessment," said Reznik. He stressed that in this situation "clearly and deliberately ignored public opinion".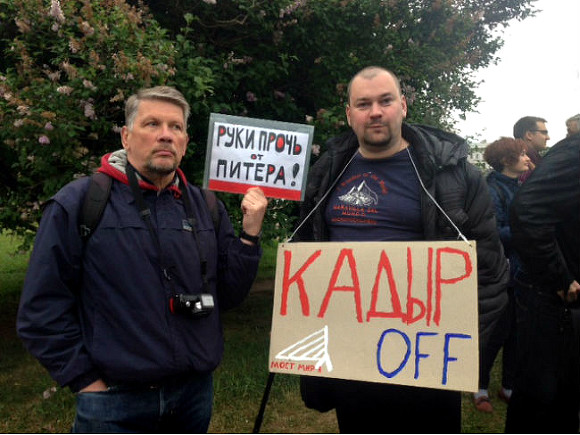 According to him, the proposal to Express no confidence in the Governor directed to the legal Department of the legislative Assembly for the preparation of a report. It is expected that it will be reviewed by the city Parliament on 8 June.
On the eve of the city Parliament Deputy Boris Vishnevsky said about the intention to initiate a referendum to ask citizens whether they agree with the assignment of the bridge of a name of Kadyrov. In addition, the group of deputies of the St. Petersburg
sent
an appeal to the Governor Georgy Poltavchenko against assigning the bridge of a name of Kadyrov.
30 may the Toponymic Commission of St. Petersburg
supported
the idea of assigning one of the bridges is named after former Chechen President. The decision is a recommendation to the city authorities. Two days before that in St. Petersburg was held a rally against the proposed name of the bridge.
Akhmad Kadyrov became the de facto leader of the Chechen Republic in 2000 after the transition to the side of the Russian authorities. In 2003 he took the post of President of Chechnya, may 9, 2004, Kadyrov was killed in a terrorist attack at the Dynamo stadium in Grozny.