http://www.americannamesociety.org/symposium-first-names-of-the-finnic-peoples-in-the-13th-18th-centuries-obinitsa-finland-october-30-2015/
On the 30th of October, 2015, the Võro Institute will be holding a symposium on "First Names of the Finnic Peoples in the 13th -18th Centuries" in Obinitsa, Estonia. The purpose of the symposium is to bring together researchers working on the topics of anthroponymy and toponymy amongst the Finnic peoples. Names scholars whose work focuses on the influence of the Baltic and Slavic peoples upon the genesis of Finnic anthroponyms and/or toponyms are also invited to participate. Invited speakers for this event include Olga Karlova, Irma Mullonen (Petroskoi) as well as Sirkka Paikkala, and Janne Saarikivi (Helsenki).
First names of Finnic peoples in the 13th-18th centuries
Läänemeresoomlaste eesnimed 13.-18. sajandil
Õdagumeresuumlaisi edenimeq 13.-18. aastasaal
Itämerensuomalaisten etunimet 1200-1700-luvuilla
30 October 2015 in Obinitsa
The Võro Institute and Obinitsa, the Finno-Ugric Capital of Culture, invite you to participate in the symposium "First names of Finnic peoples in the 13th – 18th centuries" in Obinitsa. The symposium aims to bring together researchers of the anthroponymy and toponymy of the Finnic peoples. We are looking for presentations on pre-Christian anthroponyms and their preservation as later bynames and surnames. We also invite presentations that deal with medieval first names (and their adaptations) of different peoples and within different confessional and ecclesiastic borders. Presentations which focus on the change in anthroponyms in the period of warfare in the 16th-18th centuries and changing borders of confessions are also welcomed. We are also looking for presentations by researchers of toponyms whose work is closely related to anthroponyms. Of the invited presenters, Olga Karlova, Irma Mullonen (Petroskoi) Sirkka Paikkala and Janne Saarikivi (Helsinki) have confirmed that they will attend. Moreover, researchers of the onomastics of the Baltic and the Slavic peoples whose work is related to the genesis and changes of Finnic anthroponyms are urged to attend.
The working languages of the conference will be the Finnic languages and English. No translation will be provided. Presentations can be in Russian if slides are in some other working language.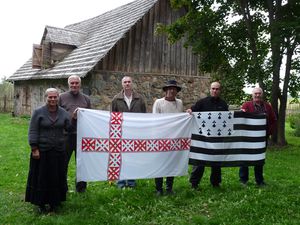 Registration, fees and other relevant information
To participate, please complete the registration form on the webpage http://www.wi.ee/index.php/konverents as soon as possible, indicating the title of your presentation. To participate with a presentation, please include an abstract (max. 250 words plus references) in one of the working languages by
15 September 2015
. As the number of presentations is limited differently from our earlier conferences, those who register by 15 June 2015 will receive first preference.
The length of presentations is 20 minutes (+10 minutes for discussion). We also welcome poster presentations. Revised and enlarged versions of papers will be peer-reviewed and published in the
collection of articles Publications of the Võru Institute in 2016.
The fee
is 25 euros. This includes conference materials, transportation andmeals from Thursday evening through Saturday morning. Those who are coming from far away will require accommodation for two nights in the vicinity of Obinitsa. There are two options: either
a cheaper and simpler overnight stay in Obinitsa or book accommodation on a nearby tourist farm. The closest tourist farms are the Setomaa Tourist Farmstead, Piusa Ürgoru Holiday Centre, Jõeveere Holiday Village-camp, Tabina Guesthouse and Sunny Beach Holiday House. Transportation to and from the venues of accommodation will be organized.
Transport to Obinitsa will be arranged from and to the port of Tallinn and Tartu. The conference bus is scheduled to fit with the bus operating between St. Petersburg and Tartu. The fee should be transferred by 15 September 2015 at the latest, to bank account number EE891010220034796011 (SEB, attention: "Ministry of Finance" as the beneficiary; the reference number is 2800047436, and in the details section, add "Võro Institute conference" (SWIFT: EEUHEE2X, IBAN: EE891010220034796011). Only bank transfers will be accepted. The invoices will be sent to all who have registered. If registration is cancelled before 15 September 2015, then a credit note will be issued and sent. Reimbursements will be not made.
The next conference circular
will be sent to those who have registered by September.
Updates and detailed information are available from Mr. Evar Saar and Ms. Tuuli Abel, Võro Instituut, Tartu 48, 65609 Võru, e-mail: wi@wi.ee, phone +372 7821960 or +372 78 28757. Please do not hesitate to contact us!